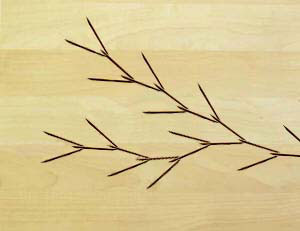 http://artbots.org/2005/

The fourth annual ArtBots: The Robot Talent Show, an international
art exhibition for robotic art and art-making robots, will take place
at Saints Michael and John Church in Dublin, Ireland on July 15-17,
2005. The show is free and open to the public from noon-6pm each day.

ArtBots is an international art exhibition for robotic art and art-
making robots. Each year we publish an open call for submissions,
inviting artists from around the world to send us information about
their work. No firm rules exist on the types of work that can
participate; if you think it's a robot and you think it's art, we
encourage you to submit. The final list of participants is a mix of
works selected from the open call submissions and additional artists
invited by the ArtBots curators.

Featuring 21 works selected from a large and diverse pool of entries
submitted by artists from around the world, the show celebrates the
strange and wonderful collision of shifty artists, disgraced
engineers, high/low/no tech hackers, rogue scientists, beauty school
dropouts, backyard pyros, and industrial spys that has come to define
the emerging field of robotic art. Participants include robots that
dance, draw, wiggle, clack, sway, and bobble, as well a number of
works the form and function of which are not yet well understood. In
addition, two free robotics workshops will be offered throughout the
show.